Have you ever wondered what are the best MLM Prospecting Techniques for recruiting good prospects?
Why is it that most people struggle within the network marketing industry?
Why is it that most people can smell a sales pitch a mile away?
The biggest secret to network marketing will always be how you sponsor people in your business.
You can do this in two ways, however; only one of these two ways are very effective.
You can either give value or pitch your business to everybody like most struggling net workers do.
Continue reading as I share some "MLM prospecting techniques" with you and the difference between value based sponsoring versus pitching your business opportunity upfront.
MLM Prospecting Techniques – Value Based Sponsoring VS Pitching
I was listening to David Wood and he said some key points about value based sponsoring. Whenever you approach prospects by means of value, people will join your business because of YOU and not because of your business opportunity itself. I know you and like all other net-workers on the planet may think that you have the best network marketing opportunity there is.
Even though this may be true, but isn't it funny how other people just have a hard time seeing that same vision with you.
I know you are excited about your MLM and want to sponsor people like crazy, but sometimes its a difficult task to try to convince people that your deal is the best to join.
So how do you stand out from among other network marketers and be unique?
It's time that you change things up by doing value-based sponsoring.
Value-based sponsoring means if you become a person of value in somebody's life outside your opportunity, they will look at your opportunity and be incredibly eager to join because of who YOU are.
When you learn how to apply value-based sponsoring and stop pitching your business opportunity everywhere, you'll begin to sponsor people almost effortlessly into your business. It doesn't matter what type of business you have, as long as the people find you valuable.
Whenever people look up to you as a person of influence, anything that's attached to you, they are willing to buy and join.
MLM Prospecting Techniques – Why Pitching Your Business Doesn't Work?
Now here is the biggest thing why pitching your business doesn't work.
Whenever you pitch your opportunity to people who don't know you, it's hard for people to trust you unless you have REAL value to offer.
Pitching you business opportunity upfront 9 times out of 10 lacks value and this is the main reason why people are drawn away by this marketing approach. If you don't lead with any type of value and just another sales pitch, you will be just like all other marketers who are doing the same thing. Nowadays people are immune to this type of marketing to the point where it is very unattractive.
The secret is to get people to know, like, and trust YOU.
The best way to get people to know, like, and trust you; will always be to provide value first.
So if you're new to value based sponsoring, allow me to share some fundamentals that you need to understand first. Take a look at this FREE presentation talks about the fundamentals and the things you need to apply these MLM prospecting techniques online.
It's time for you to step up and attract leads to you versus chasing everyone down.
RECRUIT MORE - EARN MORE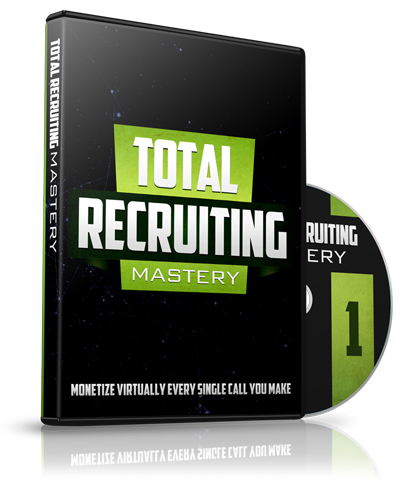 FREE Training: How a 7-Figure Earner made his first $100,019.32 with his Online Business - Prospecting Secrets Revealed!
P.S. If you find value from this post, be sure to SHARE and LEAVE A COMMENT below…I would love to hear your feedback!
To your success,
Larry Porter
See This Blog Post on Personal Branding and Becoming an Online Authority!
Also…"IF YOUR BUSINESS IS STARVING FOR ON-DEMAND LEADS & SALES...
FOLLOW THIS 5-STEP BLUEPRINT and PROSPECTS WILL HUNT YOU DOWN 24/7″
To learn MORE…   CLICK HERE
P.P.S. AS A BONUS….I'm also giving away a "Facebook Getting Started Cheat Sheet" to help with BRANDING YOU as an authority on Facebook!
Comments
comments