I was sitting here thinking on what to write about and decided that most network marketers don't know how to integrate their biz opp with a MLM attraction marketing system. Time and time again I see many net-workers love the concept of attraction marketing, but just don't have a clue on how to incorporate YOUR primary opportunity within the mix.
I got some good news for you today!
In the rest of this post I'm going to share with you a few tips on how to tie in your primary biz opp using an MLM attraction marketing system.
Are you ready?
Let's continue…
MLM Attraction Marketing System – Choose A Platform for Providing Value
First things first…
In case you didn't know, attraction marketing is all about creating valuable content online that'll enable you to attract the ideal prospect into your system. In order to stand out as an authority leader, you must be different from the rest of the 97% of struggling net-work marketers.
ALWAYS lead with value.
DON'T be spamming your biz opp links everywhere on social media, but rather lead with value instead.
Your main goal is to provide high value content and keep the best interest of your prospects in mind.
With that being said, if you ever want to attract other network marketers or any type of prospects related to your niche, you must first setup a good online platform or storefront. A storefront could be anything such as a blog, YouTube channel, Facebook fan-page, or any other type of social media platform where you can provide valuable content online.
(Note: I recommend a blog, because it will be something that YOU own!)
BUILD YOUR BLOG & BRAND NOW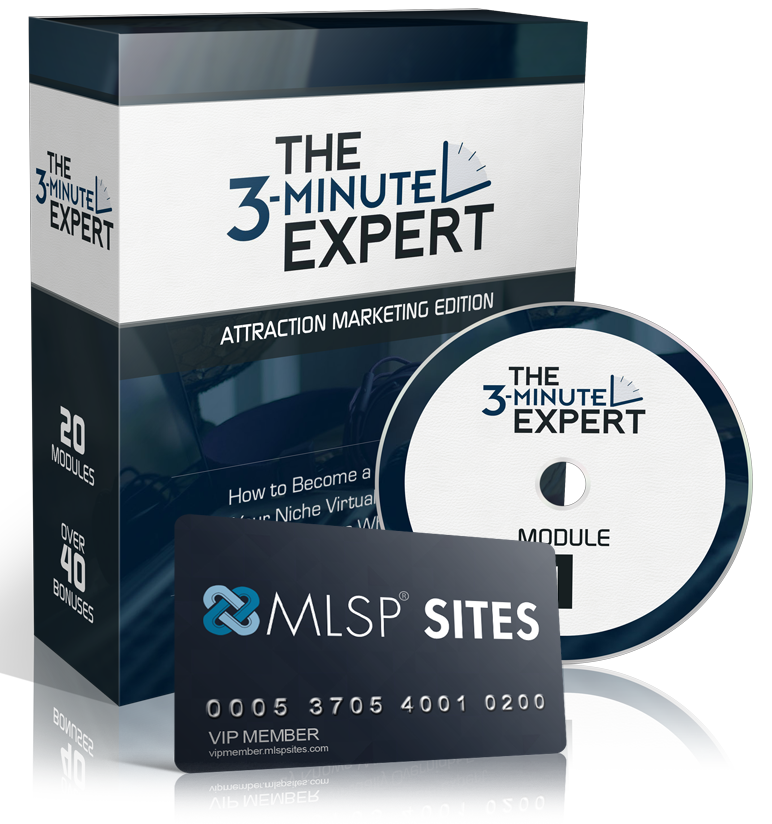 FINALLY an 'All-in-1' Blog Bundle to get a PRO Self-Hosted Wordpress Blog Online in 1 Click, AND Learn from a 7-Figure Blogger
Now once you got your platform of choice for providing valuable content online, it's now time to set up and incorporate your MLM attraction marketing system.
Integrating an MLM Attraction Marketing System for Maximum Leverage
Now this is where most net-workers get it confused.
Many net workers get hung up on the fact of leading with their company rather than a marketing system that will help maximize your efforts.
Look at it this way…
How many people do you think you will attract by approaching everybody with just another sales pitch?
Better yet, how many people do you think you can ever reach without a sales funnel set in place that will do the selling for you 24/7?
But honestly, it's better to get an already "done for you" system that will give you everything you need in order to become the leader in your niche.
You see, systems such as My Lead System Pro will not only do the heavy lifting for you; but will also give you valuable info to lead with in order to get leads quickly inside of your system.
Once leads are coming into your system, they get exposed to YOU, YOUR products and services, and also YOUR biz opp… all on the back-end. When you lead with value, in the eyes of your prospects, you become the credible leader. Therefore, whenever this happens, they become to know, like, and trust YOU!
We all know what happens when your prospects trust you….THEY BUY from YOU!
So your ideal goal as an attraction marketer is to get as many prospects inside of your "MLM attraction marketing system" as possible. On that note, you will do this by always providing valuable content online.
High valuable content will always attract people to you and generate leads like crazy.
My Conclusion on Using a MLM Attraction Marketing System
So to sum things up, you are pretty much letting the attraction marketing system, or sales funnel do all the promoting and selling for you. You will never be known for selling or being pushy, because all you will be doing is providing valuable content online that help solves the problems of your prospects.
It goes like this:
Create Valuable Content => Your content attracts leads into your MLM attraction marketing system => Your System gives even MORE value and promotes your products, services, and/or biz opp ON THE BACKEND
So I hope all of this makes sense.
If not, I did another blog post that lays out the attraction marketing blueprint.
See that blog post here.
RARE PROFIT SYSTEM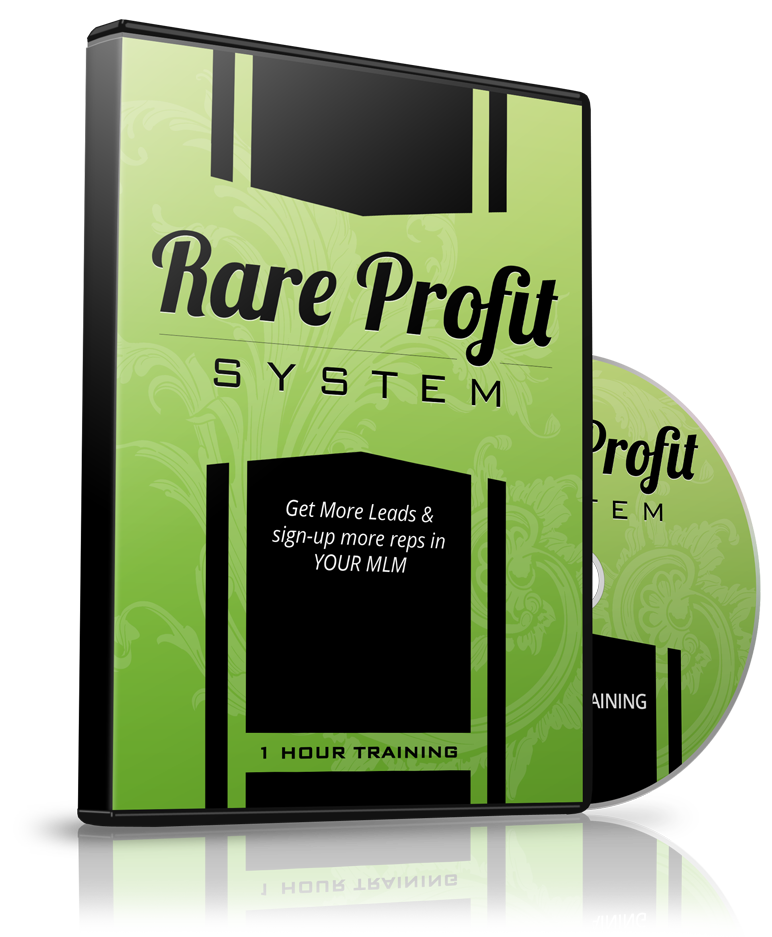 NETWORK MARKETERS: Simple System PROVEN to help you Get More Leads & sign-up more reps in YOUR MLM - See PROOF
P.S. If you find value from this post, be sure to SHARE and LEAVE A COMMENT below…I would love to hear your feedback!
To your success,
Larry Porter
See This Blog Post on Personal Branding and Becoming an Online Authority!
Also…"IF YOUR BUSINESS IS STARVING FOR ON-DEMAND LEADS & SALES...
FOLLOW THIS 5-STEP BLUEPRINT and PROSPECTS WILL HUNT YOU DOWN 24/7″
To learn MORE…   CLICK HERE
P.P.S. AS A BONUS….I'm also giving away a "Facebook Getting Started Cheat Sheet" to help with BRANDING YOU as an authority on Facebook!
Comments
comments