Today we're going to talk about Facebook and how to generate leads through Facebook Live stream.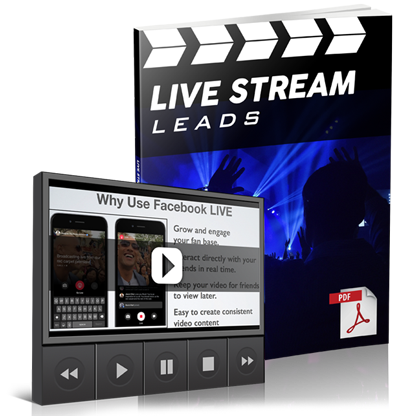 I was watching a training the other day and I found a few valuable tips that can help you out if you ever think to learn how to generate leads through Facebook. On that note, I think Facebook is a very good way to generate leads fast and build engagement with your prospects.
Not only can you generate leads from doing Facebook live streams, you can also build an ongoing fan base by implementing these two tips I'm about to share with you.
So to ensure that you understand Facebook live and get the best from using it, let's dig into these following 2 tips.
How to Generate Leads Through Facebook – Tip #1 – Tell Your Friends Ahead of Time
The first tip that I want to share with you when doing Facebook live streams is always tell your friends ahead of time when you are going to broadcast. Without telling people ahead of time of when your broadcast will be is pretty much cutting yourself short and spreading it thin when no one knows about your upcoming content.
One of my marketing mentors was talking about how much success he had when informing people ahead of time prior to certain events. He was getting ready to promote a webinar and he did a Facebook live stream talking about the upcoming webinar. With that being said, he also inserted his webinar registration link within the live stream and once he did that, he generated a ton of leads and webinar registrations for that particular webinar.
"Talk about instant leads I tell ya!"
So by doing a Facebook live stream video prior to anything major that you may have upcoming, would definitely get the word out so you can expect good engagement on your broadcast.
This helps a lot!
You never know how many people you can get to your offer by warming up your audience before delivering them the goods.
Now let's move on to the next tip!
How to Generate Leads Through Facebook – Tip #2 – Ask Your Viewers to Subscribe
See the example below to learn more about how to do this.
One other cool feature about Facebook Live is that you can always ask people to subscribe to your videos. If people subscribe to your videos, they will get a notification every time you go live, thus increasing your exposure and fan-base.
This way you would never ever let any leads slip through your fingers and always have an ongoing growing fan base.
Well, that's all for these Facebook live tips that I have today so stay tuned for my next Facebook live tips in the upcoming posts.
Do you still want to LEARN MORE on "

how to generate leads through Facebook

?"
LEADS WITH FACEBOOK LIVE!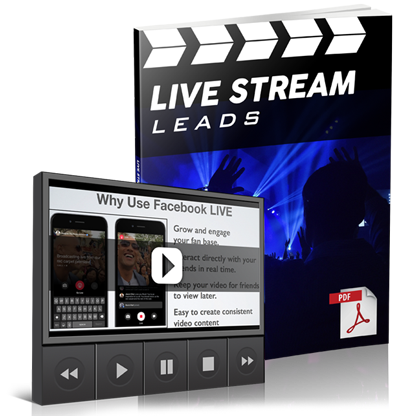 Discover the #1 fastest way to get 'Likes' on your fan page, create content for your blog, and engage your fans.
Comments
comments