When it comes to generating leads online, It's always important to follow these three steps of attraction marketing systems.
These three steps include: creating great content, have a good call to action,  and send prospects through a sales funnel process.
But today we're going to talk more in-depth about the sales funnel and why it's so important to leverage its power.
Time and time again I see so many marketers get the first two steps right by creating the content and having a good call to action that sends prospects to a valuable offer, but it's not followed up by attraction marketing systems.
These attraction marketing systems or sales funnel, will do all the selling and pitching for you 24/7.
Your job as a marketer is to get as many people inside your sales funnel as possible.
Attraction Marketing Systems – So What Exactly is a Sales Funnel?
Well to be quite frank, a sales funnels is simply nothing more than a series 2 or 3 web pages that generate leads, pitch your business, and close sales. The whole process will do all of the work for you if your focus is on driving traffic through the system. Instead of sending people to just a capture page only for generating leads, why not do all three; generate the lead, pitch the business, and close the sale…all on complete auto pilot.
Talk about a lot of leverage for you… this makes it super-easy to generate leads and sales while you sleep.
I did a quick video on this subject matter that talks more in detail about a sales funnel and why it's so important to utilize one when implementing attraction marketing in your MLM  or home based business.
Are you ready to leverage with the power of a sales funnel now?
CLICK HERE to watch a FREE video that explains attraction marketing more in-depth and how you can LEVERAGE the POWER of a system that will work for you while you sleep.
It's time to generate leads and sales on autopilot… ARE YOU READY?
CREATE AN E-BOOK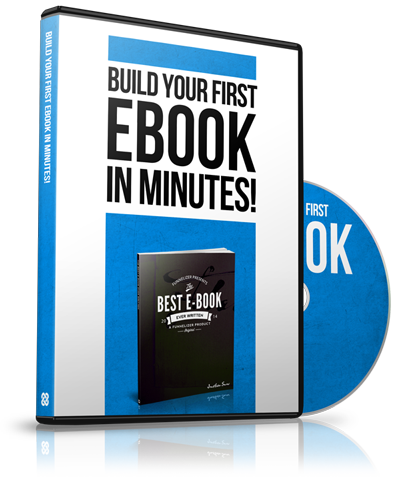 FREE DOWNLOAD: Step-by-step PDF + Video to Create Your 1st E-Book Even if You're Brand New (free tools included)
P.S. If you find value from this post, be sure to SHARE and LEAVE A COMMENT below…I would love to hear your feedback!
To your success,
Larry Porter
Also…"IF YOUR BUSINESS IS STARVING FOR ON-DEMAND LEADS & SALES...
FOLLOW THIS 5-STEP BLUEPRINT and PROSPECTS WILL HUNT YOU DOWN 24/7″
To learn MORE…   CLICK HERE
P.P.S. AS A BONUS….I'm also giving away a "Facebook Getting Started Cheat Sheet" to help with BRANDING YOU as an authority on Facebook!
Comments
comments